ATTENDANCE PHILOSOPHY
what this involves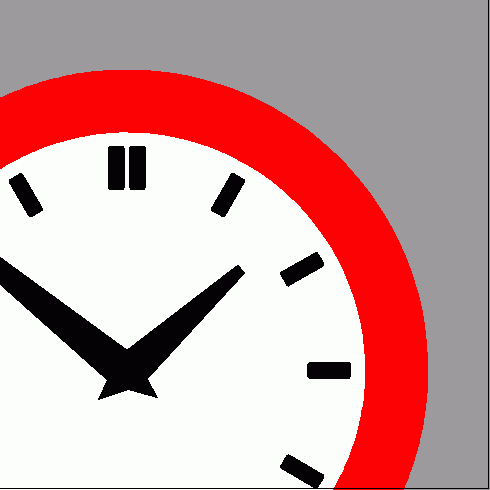 In order to maintain a high standard of performance, our steadfast commitment and demonstration of unity, we expect our members to be at all rehearsals and concerts, ready to sing. The practical implications of this philosophy: if you must miss any part of a rehearsal, you must call (not email) our Chorusmaster or Music Director  at least 24 hours before the rehearsal is scheduled to begin; explaining why you must miss the rehearsal.
It is difficult to differentiate between "excused" and "unexcused" absences. Regardless of the reason, when someone misses rehearsal, he hurts himself and the entire group. Remember that in a chorus it is not a matter of you smugly rehearsing  on your own at home and confidently and being able to sing it alone but there is a critical need to be singing with your fellow singers,  you need to work with and blend with  them and vice versa.
As an illustration, assuming a rehearsal season of 4 months which comprises say 32 rehearsal sessions.  Assuming a medium sized group of 20 singers and each singer takes a turn to be absent for one rehearsal during the season. Hence 20 rehearsals or about  66% of total rehearsals will be incomplete in terms of attendance.
Some points to be noted:
PRACTICE and learn your notes, lyrics, rhythms, etc  at home, on your own time! Rehearsal time is precious and limited and designed to pull together each and every member to finalize a performance.
BE ON TIME for rehearsals. Rehearsals will be scheduled regularly and if a member is unable to attend, he/she must provide sufficient notice so that where possible other members of the group can be informed and a time rescheduled to meet. Missing rehearsals constitutes a lack of commitment and a letter of notice may be issued to re-confirm member commitment.
If you are SICK but not bedridden, nor suffering from a highly infectious condition, come to rehearsal anyway. If you do not feel well enough to sing with us, feel free to sit and just listen and take notes so that you will be fully aware of any working changes that are being made. Having no voice is not an excuse to miss a rehearsal.
The ubiquitous birthday or wedding or family DINNER FUNCTION, etc is far too common an excuse in our Asian society and if you were to assume that each member in a vocal ensemble of say twelve people  and each of them were to be absent at twelve different rehearsals for say for various    dinner functions, that would result in twelve different rehearsals where the vocal ensemble would  be incomplete.  Hence if you have such an event arising  that will clash with a scheduled rehearsal; arrange to visit the host much earlier, spend some quality time with him/her and extend your good wishes and perhaps a  gift and explaining that you have a scheduled rehearsal on.  Seriously, even if you were to attend such a function,  when there are so many other people clamouring around and demanding the attention of your host, do you honestly think that you will enjoy any quality time with your host.
STUDENTS who intend to join or already with  us should realise that they are responsible for managing their studies and examinations on their own and hence not miss rehearsals on account of their study workloads or preparations  for examinations. The universal excuse that they are students and under pressure and deadlines will not be entertained as the working and/or married family members of the group have their own respective and often even more pressing obligations and deadlines.

If ABSENCES BECOME A PROBLEM for a particular individual, the Chorusmaster or Music Director will ask to speak with that person. Should the problem persist and no workable solution is arrived at, the individual may be requested to leave the chorale.
In general, if someone misses more than one rehearsal in the 5 week period preceding and leading up to a musical production, he jeopardizes his participation in and the quality of that production.
If you have any questions about attendance, or if you foresee any potential  conflicts in the future, please come and let us know about them way in advance.