HISTORY
how we started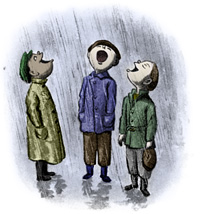 The seeds for initiating this vocal ensemble were first sown in October 1989 when HK was commissioned to organise a one night Gala Concert as a fund raiser for a local student scholarship fund.  The concert would feature a visiting 33 member community Filipino choir, His Sounds led by  Romulo G Pizana, a mathematics professor by profession and an alumni of the world renown Philippine Madrigal Singers.  The concert which offered a rich accapella collection of classical numbers, spirituals, popular and Broadway hits;  was an enormous success and the audience just clamoured for more and were rewarded accordingly.  HK had been exposed to leading foreign choirs but had never heard anything as heavenly as those Filipino voices which  made  an indelible impression and home in his heart.

However it was not until the middle of 1992, in a response to the need of a Senoi community in Perak for some badly needed motorcyles, that a few music aficionados got together to do fund raising concert.  A vocal ensemble was born  under the banner of "The Canticle Choir" (subsequently renamed "The Canticle Singers" or "TCS") and The Word by Claire Cloninger and Tom Fettke, marked our first production which was staged on Saturday 12th and Sunday 13th December 1992 at Trinity Methodist Church, Petaling Jaya, Malaysia. Although the  vocal group  numbered only 14 comprising 6 sopranos, 3 altos, 2 tenors, 2 basses and 1 narrator; they rendered a vocally satisfactory performance which was well received by almost full houses.
Over the years TCS has expanded its repertoire to in include a diverse genre of  music including folk, pop, rock, jazz and gospel, Broadway and has also staged full length musical productions.  Our musical numbers are performed either accompanied by a live music ensemble or full orchestral trax or acappela.
Major milestones on our path include

Chin San Sooi joins us as  Artistic Director in 2002, staging our first dramatic musical Two From Galilee as a fund raiser for Malaysian Care, in the same year.
In 2003, The Rose of Sharon, is staged as a contemporary oratario for soloists, mixed voices, chorus and orchestra
The our musical Do You Hear The People Sing? earned us a nomination for Best Group Performance - Voice under the 2004 Boh Cameronian Awards.
Refugee: Images, The Musical; initially conceived by Chin San Sooi about twenty years ago as Malaysia's first English musical, is re-staged with a fresh score, for chorus and ensemble.
In 2007, the musical For the Love of Music, marked our first supper-theatre show at Starhill, as a benefit show for charity caring for displaced and street children.
In 2008, the musical A Grand Night for Singing played at Lambang Sari, Istana Budaya; being our first show to be staged at our national theatre.
TCS has performed at private homes, children's homes, dining establishments, as well as  the following churches and show venues in the Klang Valley and slightly beyond, including:
Commercial Venues


Experimental Theatre, Univerisity of Malaya 


Panggung Bandaraya
Auditorium Perdanasiswa, University of Malaya 
Berjaya Times Square Hotel, Kuala Lumpur
Chef and Brew, Kuala Lumpur
Lambang Sari, Istana Budaya, Kuala Lumpur
Le Meridien, Kuala Lumpur
Melawati Golf and Country Club, Kuala Lumpur
Regent Hotel, Kuala Lumpur
The House of Suzy Wong, Kuala Lumpur
Top Hat Restaurant, Kuala Lumpur


Tropicana Golf and Country Club, Petaling Jaya
Churches
Bangsar Gospel Centre, Kuala Lumpur

Bangsar Lutheran Church, Kuala Lumpur

Canning Garden Methodist Church, Ipoh

Calvary Revival Assembly, Kuala Lumpur

Cantonese Methodist Church, Pudu, Kuala Lumpur

Cheras Gospel Centre, Kuala Lumpur

City Disciple Presbyterian Church, Petaling Jaya

City Revival Church at Holiday Villa

Damansara Utama, Methodist Church, Petaling Jaya

Elim Gospel Hall, Ipoh

Evangelical Free Church, Petaling Jaya

First Baptist Church, Petaling Jaya

Full Gospel Assembly, Klang Road

Gospel Hall Kuala Lumpur, Jln Davidson

Jalan Imbi Chapel, Kuala Lumpur

Life Chapel, Petaling Jaya

Melawati Gospel Centre, Kuala Lumpur

People's Park Baptist Church, Petaling Jaya

Petaling Jaya Gospel Hall

Petra Gospel Centre, Kuala Lumpur

Praise Baptist Church, Sri Damansara

Puchong Gospel Centre, Kuala Lumpur

Rahman Putra Methodist Centre, Kuala Lumpur

Raub Gospel Centre, Pahang

Sidang Injil Borneo, Damansara Utama, Petaling Jaya

Sisters of Holy Infant Jesus, Cheras, KUala Lumpur

SS2 Gospel Centre, Petaling Jaya

Subang Gospel Centre, Petaling Jaya

Subang Methodist Centre, Petaling Jaya

Sungai Way Gospel Centre, Petaling Jaya

St Andrew's Presbyterian Church, Kuala Lumpur

St Mary's Cathedral, Kuala Lumpur

St Paul's Church, Petaling Jaya

Tamil Methodist Church, Kuala Lumpur

The Potter's Fellowship, Petaling Jaya

Trinity Methodist Church, Petaling Jaya

Wesley Methodist Church, Kuala Lumpur