The Canticle Singers
proudly presents


THE PHILIPPINE MADRIGAL SINGERS
IN CONCERT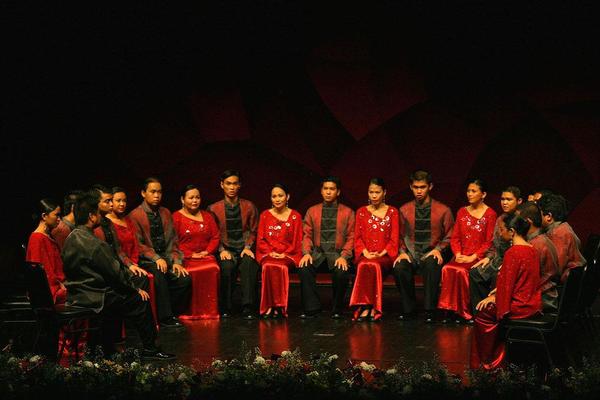 This is a world-class chorale that you should never miss!
" .... performed with such perfection!" -- Alberto Battisti
"Absolutely heaven on earth!" -- Iyo Kailan Pa Man
DATE & VENUE
8.30pm
Thursday 5 & Friday 6 July 2012

Trinity Methodist Church
6 Jalan 5/37
46000 Petaling Jaya
Selangor Darul Ehsan Malaysia
ADMISSION BY INVITATION UPON DONATION
Donation levels: RM108, RM88 & RM68 (inclusive of RM3 handling fee) and available from
Online: www.ilassotickets.com
Hotline: +60 3 7957 6088
Ilasso Outlets :
ILasso Head Office
Rock Corner 1 Utama
Rock Corner MidValley
Rock Corner Subang Parade
Rock Corner KLCC
Rock Corner The Curve
T-Break Cafe Outlets Kompleks Antarabangsa
T-Break Cafe Outlets Menara Manulife
T-Break Cafe Outlets Quattro West
T-Break Cafe Outlets Dataran Kewangan Darul Takaful
DRESS CODE
Smart casual. No slippers and collarless T shirts please
LATECOMERS
The performances begin promptly at 8.30pm. Out of respect for the performances and seated guests, latecomers may have to wait until interval or other suitable break before they are allowed in. We would like to point out that the same applies for guests who leave the auditorium during the course of a performance you will be re-seated at the next appropriate break.
MOBILE COMMUNICATIONS
Do the polite thing - switch off your phones and beepers.
RECORDING DEVICES
As with all performances, we ask you not to take any photographs or recordings.
NO SMOKING
All guests are reminded that smoking is strictly prohibited
ACCESS FOR PHYSICALLY CHALLENGED
There is wheelchair access to limited seating sections.
THE 9th BOH CAMERONIAN
ARTS AWARDS 2012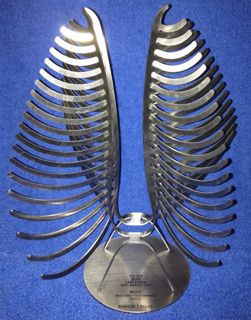 The 9th Boh Cameronian Arts Awards 2012
honoured The Canticle Singers with the
BEST GROUP PERFORMANCE (VOCAL) AWARD
for "William Tell Overture"
musical direction by HK Chong,
in Odds And Ends, November 2011
presented by The Canticle Singers