WHY SING WITH US?
our commitment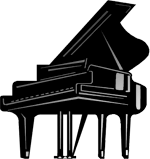 The preparatory work for each musical production or concert, large or small, is done with a commitment to inspire and enrich our audience. If you sing with TCS you will find that we are serious about that commitment and that is what makes singing with us not only challenging but fulfilling and rewarding. In rehearsal, we do not get bogged down by regular note bashing i.e. learning our notes, which we should have done on our own at home during the week. Instead our rehearsal time is spent blending the different voices and interpreting the music and polishing the music until it speaks to us and ultimately our audience.
You will realize that we are committed to the growth of every singer in TCS. As a new singer, not only will experience rehearsals in a fresh, new way, but you'll also enjoy the benefits of an improved vocal technique provided you regularly engage in the extensive vocal warm-ups and vocal exercises that are part of our preparation together as well as when you are on your own.
After going through the information on our website, you may decide that TCS is the right place for you. If so, rest assured we will do everything we can to make your audition as comfortable as possible, and we look forward to meeting up with you.
A general guide to vocal ranges,
subject to refinements and variations