"The aim and final reason of all music should be
 nothing else but the Glory of God and 
 the refreshment of the Spirit"
- J.S. Bach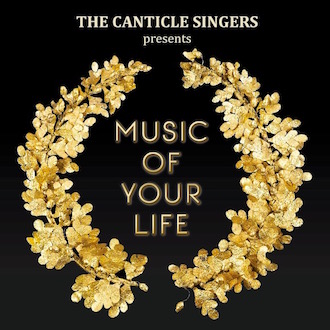 Introduction
The Canticle Singers debuts at Damansara Performing Arts Centre ("DPAC") with "Music of Your Life" with an eclectic and enjoyable selection of choral and individual numbers from the world of musicals, pop, lounge, rock and jazz.  The ensemble of 17 singers will perform a collection of full ensemble numbers (SATB), small group number and solos.  Come hum along or tap your feet to the hit songs of David Pomeranz, Elton John,  Freddy Mercury, George Gershwin, Goldrich & Heisler, John Kander, Lerner & Loewe, Lionel Bart, Paul Simon, Rodgers & Hammerstein, Stephen Sondheim, Tchaikovsky; with songs from Little Tramp,  Les Miserables, A Night at the Opera,  Camelot, Oliver, Pippin, The Nutcracker, A Little Night Music, South Pacific, etc.
Who We Are
The Canticle Singers is a voluntary chorale established in 1992 and perhaps offers perhaps the widest choral repertoire in the country.  We have more than 24 productions under our belt, which have benefited various charities, non-governmental organizations and deserving causes in the country as well as in Indonesia, Thailand, Sri Lanka, Pakistan and the Philippines.
The Canticle Singers was awarded The Boh Cameronian Arts Award for Best Group Vocals in 2014 and 2011 and won 6 nominations for the same award in 2014, 2012 and 2011.  In 2012, we  hosted and presented the world acclaimed Philippines Madrigal Singers in concert in the Klang Valley.
Time & Dates
8.30pm  Friday 28 and Saturday 29 October 2016
The show runs for approximately 90 minutes with a 15 minute intermission. Latecomers will be seated during a convenient break in the repertoire.
Show Venue & Ticketing
DPAC Black Box  
Damansara Performing Arts Centre
H-01, DPAC, Empire Damansara,
Jalan PJU 8/8, Damansara Perdana, 
47820 Petaling Jaya, Selangor
Malaysia
Tickets are priced at RM82 per person inclusive of GST and available ONLINE from http://www.dpac.com.my or purchased IN PERSON from DPAC Box Office
Tel : +60-3-4065 0001 / 4065 0002
Monday to Friday 11.00am-6.00pm (1.00pm-2.00pm lunch hour)
Saturdays & Sundays including Public Holidays (only for scheduled shows) - 2 hours before the show starts. 
D Card Members get a 10% discount off the ticket price
Kindly take note of the following:
The DPAC Black Box is an intimate performing space which seats only 120 pax per show.
Seats are are theatre style and on an incline.
Seating is on a free seating basis and all seats have good sight lines of the stage.
Dress Code
Smart casual
The Performers
ENSEMBLE
Arman Yap
Bibiana Ang Chooi See
Dawn-Marie Hildebrand
Chang Yow Keong
Cheryl Ong Hong Chiew
Chong Kin Kiat
Joanne Poh Yuet Foong
Jeffery Chew Keng Soon
Low Tze Liang

Maria Paulia Belgado
Ng Bee Suan
Priscilla Abishegam*
Samuel Goh Min Tzung
Shaun Chen Yu-Ern
Tan Miao Yun
Weezabeth Ganesan
Yeoh Siu Xi
* Dropped out of the production
CHOIRMASTER
Melvyn Lau Eng Siang
HOST
Timothy Ooi
PIANIST
Ng Teck Yeong
Corporate Partners
Contango at The Majestic Hotel
Sparkmanshop
KAI MakeUp
Thumbprints Utd
Bentley Music Academy
Chambers Music
Aesop
QUIQ Damansara Hotel
Arissto Premium Coffee
Access & Venue Parking
The is ample paid parking at DPAC. Do allow generous travelling time if you are coming after work for the Friday evening performance, making provision for changing traffic and weather conditions.  There is elevator access from the car park to the DPAC Black Box which is located on the 1st Floor.