FOUNDER & MUSIC DIRECTOR
H K Chong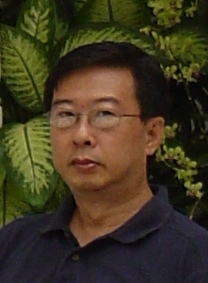 HK received his B Sc Economics in Accounting & Finance from London School of Economics and MBA in Marketing & Management from Washington State University respectively. Professionaly he has worked in the hotel industry, investment banking, consulting and  corporate planning.  He studied the piano and his interest in choral work and theatre  was developed and honed at Anglo Chinese School, Ipoh; under mentors Chin Yoong Kim (Music Director) and Chin San Sooi (Drama Director),  both teachers at the school.  His introduction to to stage musicals started off by being in the cast of  The King and I.  He later established himself in the music ensemble for Camelot and as accompanist for other productions and music festivals.  At St John's Institution in 1973-74 he conducted the school choir and introduced  A Touch of Broadway as a themed concert during his tenure.
As a student he was involved in forming small vocal groups and sang with the Central Westminster Choir, London during its performing season of If My People. HK's public debut as a conductor was  launched with Scripture Union Malaysia's touring production of Come Together in 1975.
As a Founder  and Music Director of The Canticle Singers, established in 1992,  he has been responsible for producing the following musical productions: The Word (1992), In Heaven's Eyes (1994), Because He Lives (1995), Celebrating the God of Our Generation(1996), Find Us Faithful (1997), Robert Sterling and Karla Worley's Broadway musical drama Two From Galilee (2002), the oratorio The Rose of Sharon (2003), Make His Praise Glorious (2003), Do You Hear the People Sing? (2004), The Season of  Light (2004),   The Gift Goes On (2005),  Refugee:Images (2006);  For the Love of Music (2007),  A Grand Night for Singing (2008), Be Our Guest (2009), a new production of Two From Galilee (2009), Shining Through (2010), Odds & Ends (2011), Emily of Emerald Hill - Sydney production (2012), Odds & Ends II (2012), Ovation the 20th Anniversary Concert (2012),  Philippine Madrigal Singers in concert (2012),  Bravissimo (2014) and Encore in (2015).
In 2012 HK presented the world acclaimed Philippine Madrigal Singers in a debut concert the Klang Valley. Bravissimo in 2012 marked the first production where guest singers from the world of opera shared the stage with us. Another facet was added in 2015 with the production of Encore, which included the element of dance with dancers from the Philippine Ballet Theatre.
In 2005, at the invitation of the School of Church Music and Drama and the Legacy Centre at Southern Baptist Theological Seminary,  Kentucky;  he attended Robert Edwin's masterclass "From Bach to Rock" and at the invitation of Abe Jacob, New York City Opera, he was a guest at the Broadway Sound Masterclasses at the Tribeca Performing Arts Centre, New York City.  During the  summer of 2006, HK attended Judith Clurman's masterclass on voice and conducting  at the Julliard School of Music, New York.  In 2008 and 2014, at the invitation of the Philippine Cultural Center, Manila he attended a choral workshop conducted by choirmaster Mark Carpio of the Philippine Madrigal Singers.
On 17 December 2012, he was presented with a plaque of appreciation from His Excellency J Eduardo Malaya, Philippine Ambassador to Malaysia, "in grateful recognition of his valued guidance and assistance to the Philippine Embassy in the conduct of its cultural diplomacy programs and in fostering cultural exchange between Philippines and Malaysia."
When time permits HK serves as a vocal coach.